If you're shopping for a saxophone – whether you've never played or played for 10 years – you know that there are lots of options out there.
One of the most common brands found in music stores and band rooms is Jupiter.
While Jupiter makes some excellent beginner – and pro-level horns, sometimes finding the right model can be a challenge.
If you're in the market for a saxophone, and are curious about Jupiter's offerings – read on!
About Jupiter Instruments
Before we get in to saxophone-specific information, first a brief history on Jupiter instruments.
Jupiter Band Instruments is one part of the larger company KHS Musical Instruments, which was founded in 1930 in Taiwan.
Jupiter Band Instruments was founded in 1980 to market a full range of band and percussion instruments.
Production of Jupiter-brand instruments takes place either in Taiwan or in China, although many parts are imported from other countries.
Imported parts in saxophones include mouthpieces and pearl shell for keys (imported from Germany); pads, springs, felt, and cork (imported from Italy); and the brass and silver plate (imported from Japan).
The KHS manufacturing facilities have also been used to make instruments for Buffett, Vito, Keilworth, and many other well-known brands.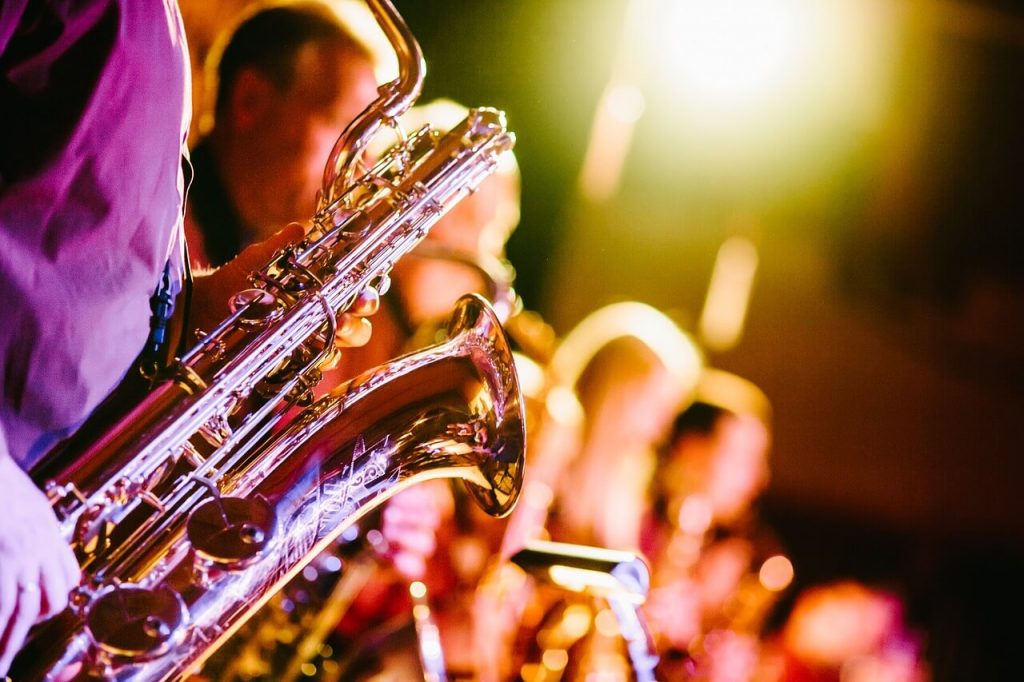 Saxophone Buying Checklist
Before we get into the specific Jupiter saxophones, here are some of the considerations you should consider when shopping for any type of saxophone:
Budget
Decide on a budget before you start looking at instruments, but, at the same time, be realistic and do research to learn how much your desired instrument may cost.
It does no good to find a great sax that is way out of your price range, and setting a $200 budget to find a professional-level sax is also not going to happen.
Rent vs. Buy
There are advantages and disadvantages to renting and buying, but make sure you consider your options (both in cost and in instrument quality).
Keep in mind that well-cared-for instruments can retain much of their value, and if the player is interested in pursuing saxophone for more than a few months it's often cheaper to buy, although some rent-to-own arrangements make sense if they are competitively priced.
New vs. Used
While there is an aesthetic and emotional benefit to buying a new saxophone, keep in mind you can usually pay less for a better instrument if you look at used saxes.
In addition, if well cared for used saxes will keep their value better, meaning you can recoup more of your investment when it's time to upgrade!
Material
Although there are lots of options, generally beginner saxes are yellow brass bodies with clear lacquer. Either brass or nickel-silver keys are common.
For more advanced saxophones, you can find sterling silver, bronze, or copper bells or bodies. You can also find silver or gold plate or colored lacquer as options on higher-end saxes.
High-F or F# key
Although it's possible to play the high-F# without the F# key, if you plan to use this saxophone for more advanced literature it is important to make sure that you look for this feature.
Saxophone Necks
Although most beginner saxophones are built durability in mind, it is possible to upgrade their sound by improving or replacing some components.
Some of the most obvious upgrades are the saxophone's neck, mouthpiece, and, of course, reed.
If you're looking for an upgrade but can't afford a new saxophone, try upgrading one (or all) of these components to see if they may help you breathe new life into your instrument.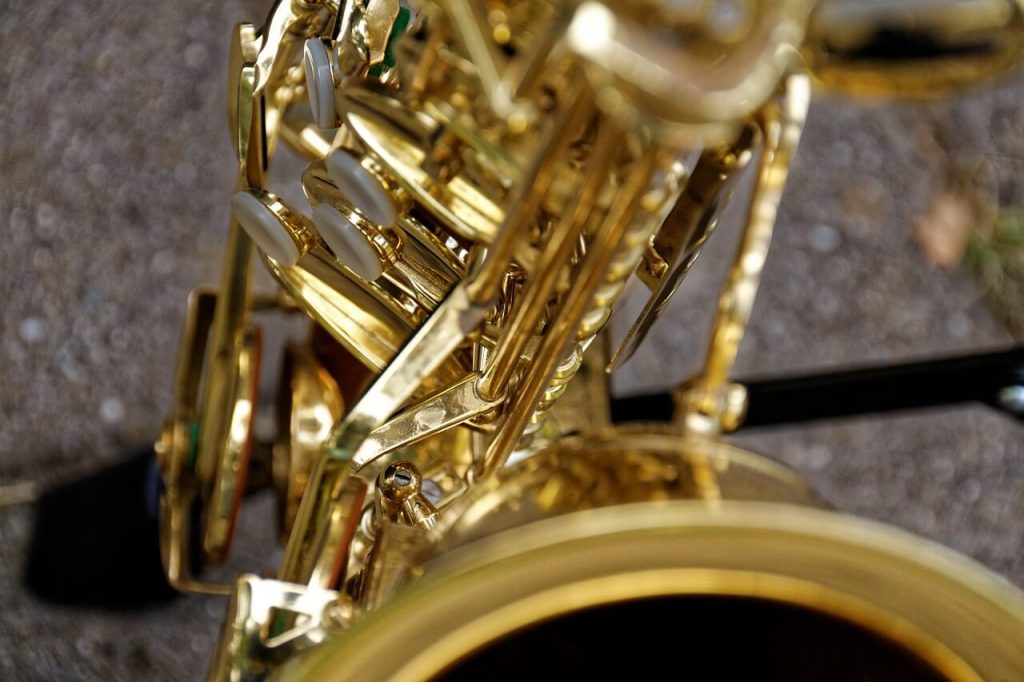 Jupiter Saxophones Models
Jupiter has recently reorganized their model lines. For both alto saxophones and tenor saxophones, they have a student-level and an advanced-level instrument.
Here's what you should look for in choosing between the models.
Beginner Alto/Tenor Saxophone Models
Jupiter makes two models of "beginner" alto and tenor saxophone, the JAS/JTS 700 and JAS/JTS 710. The JAS models are the alto saxophone, while the JTS models are the tenor saxophone.
Jupiter JTS700 Student Bb Tenor Saxophone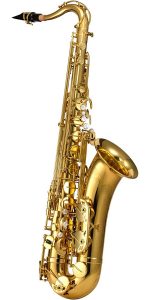 Click Here for Pricing, Pictures and Reviews on Amazon.com
While the 700 and 710 models are very similar in most respects, if you are able, consider the JAS/JTS 700 model. It has features that make it a nice hybrid of beginner/intermediate model including:
High-F# key
Brass rods and keys (as opposed to the nickel-plated keys on the JAS 710) give a slightly mellower tone.
An adjustable palm rest makes this sax easier to use for players with a wider range of hand sizes
An adjustable low-G key
While many of these features (except for the adjustable palm rest) won't necessarily be important to a beginner, they can give this saxophone a larger "shelf-life" than the slightly less-equipped JAS/JTS 710, which may be limited to a motivated student after only a couple of years.
Intermediate/Advanced Saxophone Models
While not as popular of an instrument for advanced players as other models of saxophones, the Jupiter JAS/JTS 1100 and JAS/JTS 1100SG are both high-quality professional level instruments at a reasonable price.
Jupiter Intermediate JTS1100 Bb Tenor Saxophone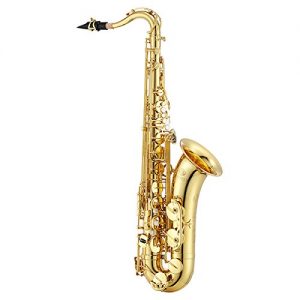 Click Here for Pricing, Pictures and Reviews on Amazon.com
These two models of saxophone are very similar in terms of features and playability, but their different materials make for different sounds depending upon your desired use.
The JAS/JTS 1100 has a standard lacquered brass neck, body, and keys. This gives a moderately warm sound and is appropriate for a wide range of playing situations, from orchestral to band to jazz. This instrument is a great all-around sax for advanced players that need one instrument to do it all.
The JAS/JTS 1100SG also has a brass neck and body, but they have been silver plated (instead of lacquered), although they keys are still regular lacquered brass. The silver plating gives the JAS/JTS 1100SG a brighter and more cutting sound, as well as looking great! This metal combination is more suitable for solo playing in both jazz and big band since these saxophones have a great projection that can cut through a mix.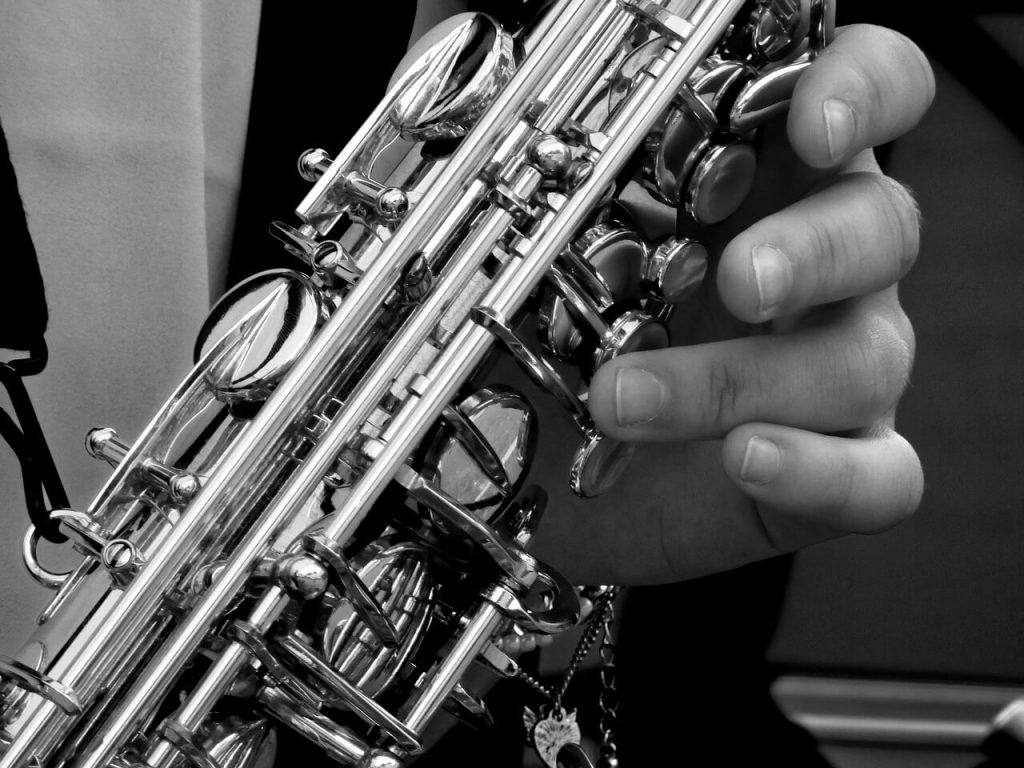 Other Alto Saxophone Models
Jupiter's previous professional-level alto and tenor saxophone models, the XO-series, are no longer in production. You can find them used in music stores (both in person and online) across the country.
Despite being out of production, these are excellent professional-level instruments, and they can often be found for very low prices since they are out of production.
Some players prefer the XO horns (the most common model is the Jupiter 2069) to the current JAS/JTS 1100-series instruments, although they are both great instruments for more advanced players.
The XO horns are generally middle-of-the-road in terms of sound – not too bright and not too dark.
While some may find the sound a bit boring, this also makes the horns very flexible (since a new neck can drastically change the way a horn sounds).
If you find one of these lying around in a music store, make sure to give it a try. It may need a setup if it's been sitting for a while, but you may find a great sax at a bargain price!
Conclusion
While Jupiter instruments have gotten a bit of a bad reputation recently as "second-rate school horns", this is an unfair categorization.
While the beginner-level instruments are very popular for schools and beginning students, they also have a range of great instruments for more advanced saxophone players.