It's highly likely that you have heard of the Yamaha Corporation. The corporation, which launched in 1887, specified in the manufacturing of pianos and reed organs – at first.
Torakusu Yamaha, the entrepreneur behind the company, was a watchmaker who created the first portable reed organ.
From the very beginning, Yamaha was a corporation focused chiefly on musical instruments.
In fact, the company logo is a combination of a trio of interlocking tuning forks, which is significant of the hard work and effort Torakusu Yamaha spent learning how to tune the organ, as well as comprehending the language of music theory.
Although primarily musical in nature, Yamaha had even built motorcycles after World War II and continue to do so to this day.
Yamaha kept expanding in their products and today they are the world's largest manufacturer of musical instruments – from electric guitars to saxophones.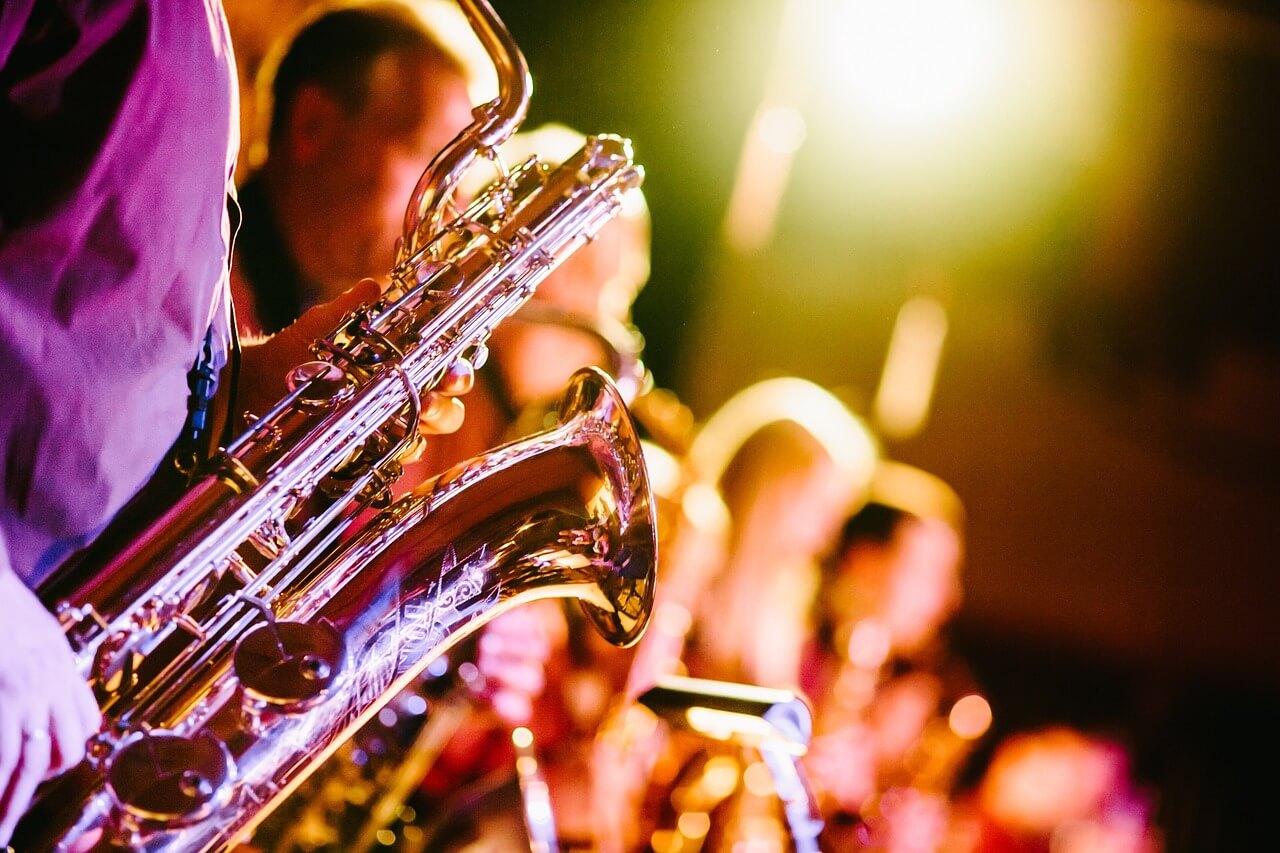 When we step foot into music shops today, we are graced by a plethora of Yamaha instruments.
If you're looking for a saxophone, Yamaha is the way to go. You might be confused on which saxophone to go with, but that's okay.
Some of the best Yamaha saxophones are at your local music store and are easy to find. If this isn't an option for you, then consider going online and purchase them that way.
As far as their alto and tenor saxophones go, here is a bit of an idea on which to purchase, in case you're at a loss.
Best Yamaha Saxophones for Beginners & Students
For beginners and students, you should lean towards the 23 series. This is also abbreviated to the YAS-23 series for alto saxophones and the TTS-23 series for tenor saxophones.
Yamaha YAS-23 Alto Saxophone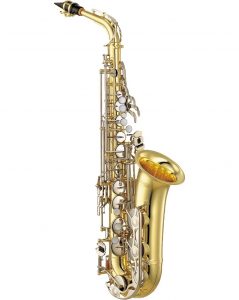 Click Here for Pricing, Pictures and Reviews on Amazon.com
You're probably wondering why this model is the most suitable for a beginner or a student.
If you were to examine an alto 23 series Yamaha, you would notice that the intonation is optimum. This allows the beginner, or the student, to get an idea of their inflection and expression while playing.
The same can be said for the tenor version; it's excellent for the student because of its intonation.
In fact, both alto and tenor 23 series horns are well-built, tough, easy to maintain, lightweight, and reliable. This is definitely one of the best Yamaha student saxophones.
Great Choice for Intermediate Players
If you're an intermediate player, you will want to focus on the 475 series. The Yamaha 475 series abbreviate the same way it does with its 23 series; for example, if you wanted an alto you would search for a YAS-475.
Yamaha YAS-475 Intermediate Alto Saxophone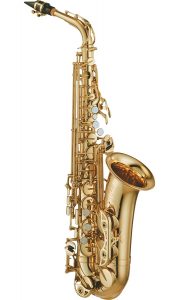 Click Here for Pricing, Pictures and Reviews on Amazon.com
What Yamaha does here is they produce a horn which has features of the pro version with a lower price.
With a YAS-475, it's more than likely that you will be pleased with the keywork. Many players have stated that this model produces a warm and responsive feel.
You can expect the same for the tenor: there is a richer sound to this Yamaha saxophone than you would receive from the 23 series.
Best Yamaha Saxophones for Professional Players
Now, if you want to start playing at a professional level, you will want to consider the Yamaha 62 series. This is Yamaha's main entry-level professional option available.
This was a groundbreaking instrument in the saxophone world since it proved to be a challenge against other well-known models.
However, it doesn't just stop at the 62 series. Yamaha provided professionals with two other options: the 82Z series and the 875EX series.
There are distinct differences between these three models. Since we have already discussed the Yamaha 62 series, here is more information about the 82Z series and the 875EX series.
The Yamaha 82Z series, for both alto and tenor, was created for jazz players in mind. If jazz is the sound you are going for with your saxophone then this is the series for you.
It's a modern saxophone which captures the sounds of the past.
Yamaha Custom YSS-82Z Series Soprano Saxophone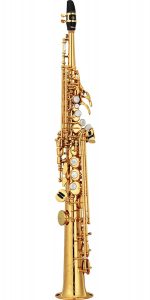 Click Here for Pricing, Pictures and Reviews on Amazon.com
Like the other Yamaha series saxophones, this model was designed to be lightweight. This is definitely a versatile model with a nice tonal range.
You can shift from vintage to contemporary with the Yamaha 82Z. Also, if you are looking for a quick response, you can count on the custom G1 neck of this model to assist you.
Now for the Yamaha 875EX series – for starters, some of the best saxophonists play this model. Three notable examples are Nobuya Sugawa, Jean-Yves Fourmeau, and Otis Murphy.
In an interview with Jean-Yves Fourmeau, he mentions that he was the first French saxophonist to play a Yamaha and that he has been playing his Yamaha 875EX for about twenty-five years now.
Yamaha YAS-875EX Alto Saxophone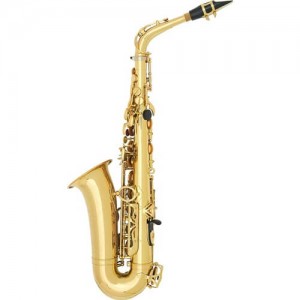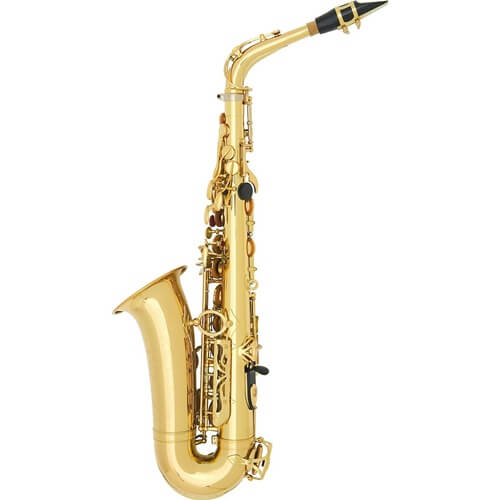 Click Here for Pricing, Pictures and Reviews on Amazon.com
He bought it because of the tone and the way it fits. Additionally, Jean-Yves Fourmeau plays this model because of the response and the balance of the scale.
One of the best ways to get an idea of how any of these Yamaha saxophones will work for you is to easily try them out.
Summary
It is absolutely worth it to go to your local music shop and request to try out the saxophone series of your choice. This is important because you will not only get an idea of its sound but also the way it feels.
Like a pair of shoes, you want to make sure that it fits. You will want to determine whether or not you're looking for a beginning, intermediate, or professional saxophone, but this shouldn't be too difficult to figure out once you get to the store.
The internet is another good source; you can listen to the Yamaha saxophones online to get a better grasp of their sound as well.
Yamaha saxophones have truly proven themselves to be an impressive instrument. With their lightweight and easy hold, they are comfortable for even the student player.
The sound that is produced by Yamaha saxophones is absolutely phenomenal no matter which series you choose from.