When talking about saxophones, the name Yamaha is synonymous with quality, well-designed saxophones that befit both beginners and professionals. The best Yamaha saxophones are considered to be the best around the world. They are dependable, versatile and highly recommended by expert saxophonists.
Here's the top 8 best Yamaha saxophones 2023:
Yamaha YAS-280
The Yamaha brand has several amazing saxophones in the beginner category. In this respect, none of them comes close to competing with the simplicity, and awe-inspiring design you will find in the YAS-280. It easily ranks among the best saxophones for beginners. Moreover, it also easily appears among the best alto saxophones you will find in the market any day.
For one, this saxophone is made to be simple, from the neck downwards. It is light, easy to handle, comfortable on both big and small hands, and comes at a relatively manageable price, if you are thinking about beginners that is.
Besides, the YAS-280 has recently undergone major design upgrades. While the older models of this saxophone were great, the new ones have a definite mellower sound quality, great consistent tones and a steadier neck.
One thing that makes this saxophone good for beginners and students is the neckstrap. The strap enables easier, more comfortable handling during playing sessions. Besides that, the neck of the saxophone is worth noticing. Not only is it designed to fit, it is also really easy to blow.
In addition to that, the incorporating the #F and the front F into the saxophones tonal range also works great for those beginners who seek to experiment with versatile ranges.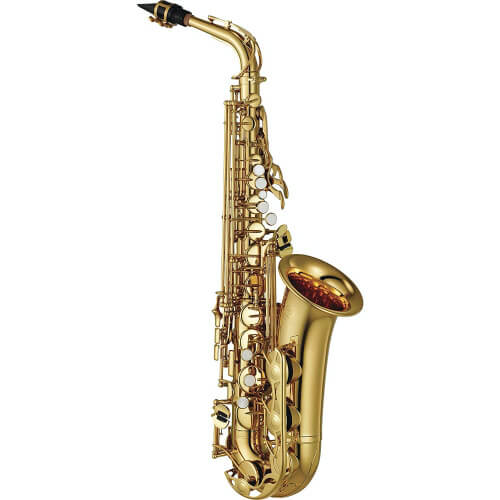 Easy controls. This favors using by beginners.
Great ergonomic design.
Visually appealing due to the polished lacquered exterior.
It can be used across a wide range of musical performances.
It doesn't come with enough accessories.
The plastic case is fragile and can easily break. This definitely needs some improvement. However, it still packs the weight well enough, at least without any issues.
When shopping for a beginner's saxophones, there are quite a few things you have to factor in your decision. These factors revolve around the ease of use, the design, and weight and how it looks. The Yamaha YAS-280 fits into all these, without even appearing to struggle.
Yamaha YAS-875EX
While the Yamaha YAS-280 easily does it for students and beginners, the YAS-875EX is arguably the king of the master-class Yamaha saxophones.
For a start, the finishing quality that comes with this saxophone's lacquered laden exterior is so good, that every review seems to agree at starting with it. It's smooth, soft, hardy and comfortable in equal measure. Besides that, it also comes with an ergonomic design that easily competes even with the best, and most pricy saxophones around the world.
This series offers a wide array of playing options for the master saxophonist. It works in the theaters, just as well as it does in the studios. Moreover, it comes with an improved octave mechanic, which ensures a deeper timbre, and a highly defined core.
While most other saxophones come with only one playing range, you can easily switch between alto and tenor with this saxophone. This means that you can cut down on the number of saxophones you purchase, if you all about tenor and alto that is.
While the high price can be a put-off for most low-budget shoppers, the fact that this is a Yamaha master-stroke when it comes to saxophones should perhaps be reason enough to buy into this magical piece. Not only does it offer good value for money, it also offers a perfect way to play master-class saxophone pieces.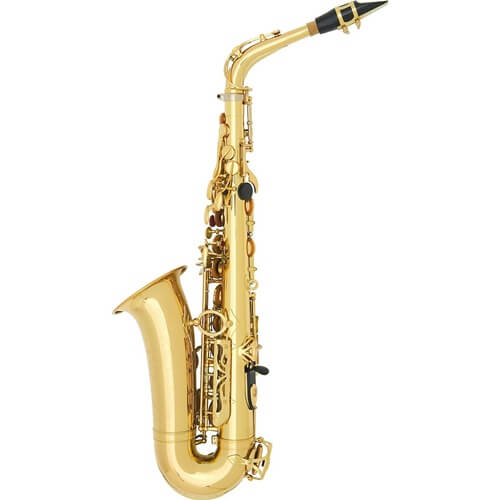 High quality finish.
Great front-flap, which is easily adjustable.
High F# key.
Optimized resistance.
Better intonation than most other saxophones.
Comes with luxurious packaging and a new mouthpiece.
This saxophone has been hailed as a "perfect work of art" by a horde of critics and reviewers. It's not just about being salesy. It falls right into the top of the list when talking about the best saxophones you will find any day. Besides, if you love the black color on your instruments, you are in for a great buy.
Yamaha YAS-26
The YAS series will have a good number of saxophones on this list for the following reasons: they are really well designed, are easy to use and provide great value for your money.
For long, the YAS-26 has been the standard when comparing student saxophones. The new doesn't let any of this fame slide away. In fact, the new models add to the available Yamaha greatness by incorporating a line of new ideas and designs.
For instance, the new YAS-26 comes with a newly designed neck-receiver which beats even the best in the field of pro-saxophones.
While this sax borrows a lot from YAS-23, it also looks and works a lot like the other YAS-26 pipes. Just like with the rest of the faces of them, the YAS-26 comes with the following specs: great sound quality, student-based modelling which makes it easy to use for the learners and a good replacement buy for the professionals. It also comes with an upgrades low B-C# connection and nickel plated keys.
Most people love the fact that this Yamaha saxophone is essentially an entry-level saxophone, which comes with professional grade specs. In retrospect, this means that you get a lot of value for your money.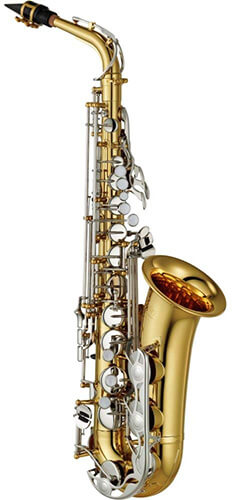 Great lacquered design.
Easy to blow.
New neck-design.
The Double-braced B-C# connector aids in production of great tones. It also means that the instrument is a little hardier than others.
A little pricy for a learner's saxophone. In fact, it's the most expensive student saxophone in the market.
Most saxophones in this range do not have this kind of perfection. While the YAS-26 is certainly not perfect, it comes with enough features, and oozes enough swag and good tones to be put right at the top of the list when talking about the best saxophones of 2023.
Yamaha YAS-480
Here comes another piece of the YAS magic. The YAS-480 is nothing less than a work of art that is as competitive as it's easy to use. The hand-graving on the general saxophone exterior makes the saxophone classy in looks, and equally stylish when using it.
Here's a thing. While the others saxophones that make up the YAS series are all about the basics, this one goes all out on a pursuit of some level of student-saxophone perfection. For a fact, this intermediate Eb alto saxophone does a lot more than simply play; it does so with flair and poise. The responses from its features are smooth and fast. Besides that, it has highly accurate intonation and amazing tones to boot.
This saxophone has one hallmark; colorful and smooth sound. For saxophones, this is hard to come by. In fact, this completely justifies the steep price tag.
What features does this one pack? What makes it so radically different from other Yamaha's saxophones in the market? First, exquisite gold finish. Second, professional quality 62-style neck. Third, redesigned octave key system to give the user more playing flexibility and adjustable screw cap stopper for easier adjustment of tone and timbre.
One thing you have to note about the YAS-480 is the fact that it is built for competition, with higher priced models. For instance, it stands out even among higher priced models from other saxophone companies.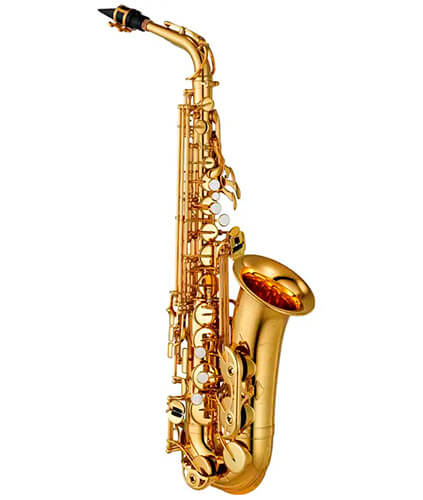 Easy, comfortable playing.
Light weight. It's really easy to handle, even for the beginning player.
Highly flexible.
Improved B-C# mechanism.
Clear response even on the low-range notes.
Good value for cash.
Does not come with enough features to join the league of professional-class saxophones.
The number of dials and pieces can be quite a handful for a beginner.
If you are thinking of upgrading from a student saxophone, I bet there's no better upgrade than this one. It does everything that a professional saxophone should do, yet is priced far lower than a professional one should be.
Yamaha YTS-62III
Professional grade tenor saxophones are hardly respected, apart from a very select number of them. The good thing is that the YTS-62III comes right at the top of this select few tenor saxophones that are worth talking about.
Given that this saxophone comes with something beyond what most intermediate saxophonists are used to, there's always a temptation to jump onto something a little grander. Well, if you have this temptation too, I bet this saxophone is yours for the taking.
The YTS-62III is a favorite of most band directors for several reasons. First, it has a great golden appearance. Second, it lasts longer than other saxophones because it's made from top-grade pieces. And it's timbre and tones are top of the range.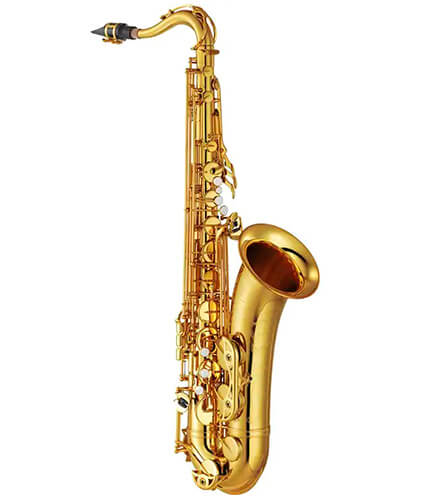 Comes with a large pool of users. This line of saxophones has been around since 1979. It still holds off the other competitors quite well.
The narrower bone in the new, redesigned 62III makes for easier playing.
Comfortable handling.
Super light weight.
Solid tonal core.
Comes with a hard case for easy packing and transportation.
Pricy.
Quite technical to use.
Real saxophonists appreciate the value of professional-grade saxophones on their list of favorite instruments. For a bucket list, it's crucial to include something that gives you proven service, as much service as it gives you good music. The Yamaha YTS-62III comes right at the top of such saxophones.
Yamaha YSS-82Z
There's no other soprano saxophone on this list for a reason; because there's no other Yamaha soprano saxophone that holds a candle to the YSS-82Z.
The custom made line of Yamaha saxophones are built from the ultimate professionals; those who appreciate the thin line between good tones and fine ones. In this regard, the YSS-82Z comes with a cool array of features to place it among the best professional grade saxophones you will come by.
The body is made from brass alloy. This means that wear and tear is minimal over a long period of time. This saxophone has a high range of tonal flexibility. The curved neck provides for a more comfortable playing experience. Polished exterior for that cool, classy appearance. Huge dynamic range and volume range.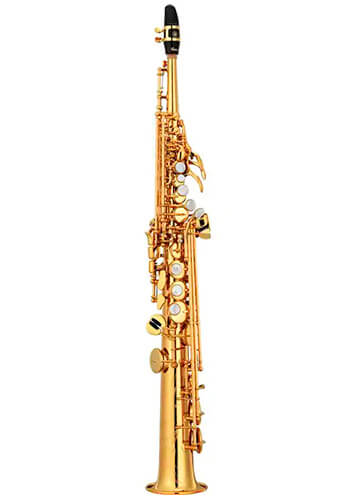 Easy and comfortable to handle and play.
Finely crafted quality of tones.
High volume.
High dynamic tonal flexibility.
As usual, it's quite expensive.
For the discerning soprano player, there's nothing as good as getting a saxophone that does your every bidding, and reacts exactly as you would want it to. This saxophone does all that. Moreover, it is also quite easy to handle.
Yamaha YAS-875EXII
Once again, we are back to the YAS series. However, this time round, we are delving into the custom alto saxophones.
This black and gold work of art is seamless, brutal, subtle and comfortable at the same time. It has a great ergonomic design, which comes complete with a dizzying array of dials for fine tonal adjustment. This simply means that you get dynamic range of tones and sounds to choose from when using this saxophone.
One definitive thing about the YAS-875EXII saxophone is the highly detailed design. It speaks of all the years of research, all the critiques from professional saxophonists, and Yamaha's commitment to producing the best saxophones when it can.
For instance, this saxophone comes with stunning vocal projection, unlike it's equals in the same range. Besides that, it also has a newly redesigned set of key buttons for adjustment and custom necks to help you achieve that deep, pleasing and feel that you will absolutely fall in love with.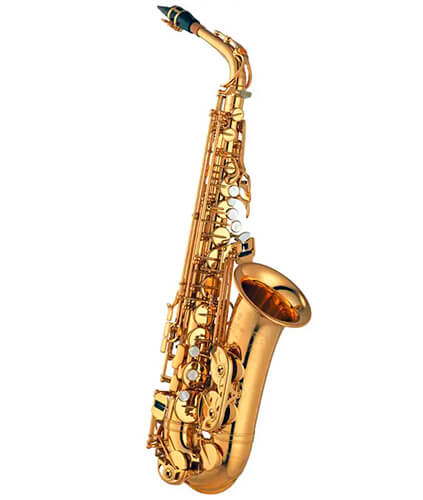 Quick, comfortably response.
Can be used to play any kind of music.
Comes with a two-point bell brace for higher playing efficiency.
It's built solely for the needs of the professional player. This implies that anyone below that level will have a hard time using it.
Yamaha YBS-52
Good, or even great baritone saxophones are hard to come by.  In fact, it's quite difficult to get one of these, that hardly anyone cares about them anymore; that is, everyone apart from us.
For baritone saxophones, the YBS-52 will feature on any list you want it to feature on, from best baritone saxophone, to the best all time baritone saxophones ever made. However, stating all this without going down into the specific gifts of this saxophones will be selling it short, don't you think so?
For a start, this saxophone is made of brass. Literally, it look like brass from the neck to the base. However, this means that you get a saxophone that can stay clean and shiny for as long as it takes. Besides that, it also means that you get a lightweight product.
Besides that, the fact that there's a professional grade YBS-62 to compare with this one means that you have to draw a few comparisons. However, this intermediate version works just as well as its more senior, and more expensive baritone Yamaha counterpart in the professional grade class.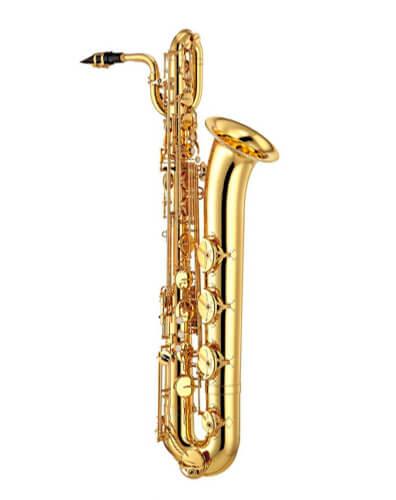 Quality intonation and projection.
Durable.
Bright sound projection.
It can be used by a wide range of player; from beginners to professionals on either end.
The plastic capping on the key buttons is one huge undoing. They easily peel away.
If you are looking for a piece of baritone master-piece, you should probably buy this over any other saxophone. It's versatile, easy to use and will also serve you for quite a while.
Conclusion
Yamaha is famous for a lot of things. When it comes to saxophones, the firm comes at the top of the list of firms that have kept the saxophone market going for a long time. While the competition is quite stiff, it is easy to say that the best saxophones from Yamaha, might as well be among the best saxophones in the market any.
Yamaha saxophones are not only top quality works or art; they are loved, and equally respected around the world. This might just be the time to get that Yamaha, because there's no better time to do so.