When searching through the best oboe brands, it can be daunting to make the right decision for your needs. The oboe is a complicated instrument to match with its player.
So where do you start with this process?
Look no further this article will help you to seek out the correct oboe for you and will guide you through good oboe brands to select from.
Don't forget to check out our oboe reviews to find your next instrument.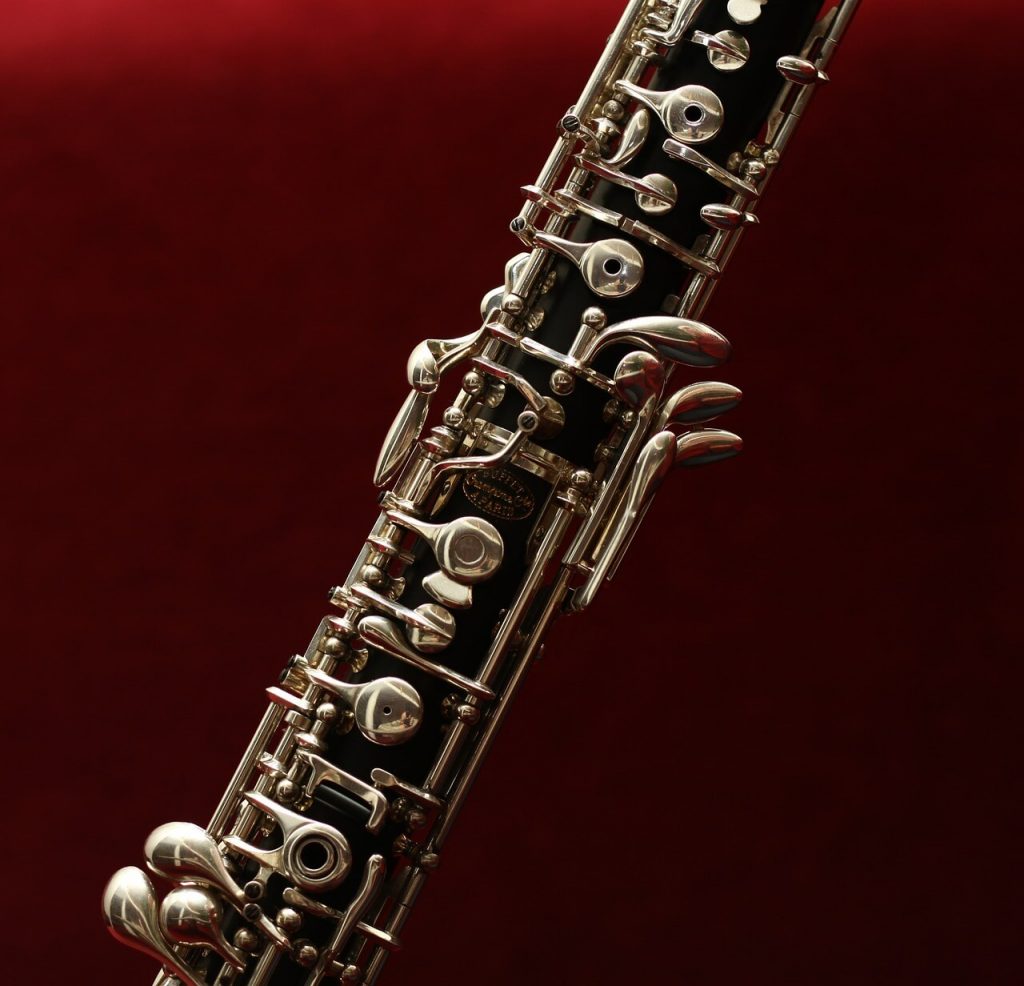 Buying an Oboe
Buying an oboe is a difficult journey to start so before looking at these best oboe brands and oboe reviews, here are some things to look for in your oboe search.
Whilst there are many well-known brands and reputable oboe manufacturers, the best way to know if the brand is suited for your needs is to play it before buying.
This can often be done at your local music supplier.
Each model can vary drastically in its playability, tone and projection. Our brand guide and oboe reviews will help you to slim down your choices and give you the basics in helping you make your decision whether you are looking for the best student oboe or the best professional oboe.
An Oboe's Features
All oboes come with different parts that can vary in quality and have a profound effect on the way the instrument plays. This is a quick guide to understanding the materials, variations of oboe parts and what will suit you best.
Oboes have 5 main parts: reed, staple, upper joint, lower joint and bell.
The reed
This part sits between your lips as you play, a slight variation on playing the clarinet, the reed is not played against the mouthpiece but against your top lip.
Reeds for oboes are made from cane and can be bought in many variations. It is often heard of that professional oboists will make their own reeds to the exact specification that suits them best. The reed enters the main body of the oboe at the staple.
The staple or bocal
Whilst this part of the oboe seemingly only attaches the reed to the body of the instrument, variations on this can make a significant difference to the sound quality and its production.
The staple should fit into the body of your oboe, it should be made of unbroken natural cork and the metal part should be made out of nickel silver or brass.
The upper and lower joints
These two parts form the main part of the body and include all the holes and keys for fingering.
The bell
The bell is final part of the body of the oboe before the sound leaves the instrument. It can affect projection, tone and overall sound quality.
Most manufacturers offer a variety of narrow and wider bell types all of which can suit different players for different reasons.
The bell is a part of the oboe which has been adapted by many players and manufacturers to change the sounds produced by the oboe. Some oboes have a metal rim seemingly to protect the bottom of the instrument but this can mean a major variation in the sound production due to the reverberation created on the metallic material.
Narrower bells are better for the beginner oboist where wider bells suit the more proficient player and offer a better projection.
An important piece of advice is that damaging the bell can vastly change the oboe's sound production so look after it with great care.
What to Look for in Your New Oboe
If you've never shopped for an oboe before, here are some of the basic things to check out on any new instrument.
Check the joints where the parts of the oboe go together. The cork on these joints needs to be unbroken and natural.
The reed needs to suit your personal preference and the staple will need to suit your reed.
Be sure that you have tried a variety of bells to analyze which are the best oboes for your needs.
What are the different types of oboes?
A Thumb Plate Oboe: often used as the best oboe for a beginner this oboe offers simpler finger patterns and allows younger players to begin on the oboe.
A Dual System Oboe: a good solo or orchestral instrument, this oboe has a bigger bore and the advanced standard of fingering.
Conservatoire Oboe: this oboe can have varied finger patterns and will need an accomplished oboist to play it.
Advice before you buy:
It is important to consider these three choices-to-make before you buy your next oboe.
The type of oboe you are looking for? Thumbplate, dual system, conservatoire.
The proficiency of the player: beginner, intermediate, professional.
The additional options you might want to consider: size of the bell, modifications on the bell, materials that it could be made from and what customizations you might want within your budget. his list is not exhaustive – if you're a young player or this is your first time oboe shopping, make sure to have a trusted teacher or colleague with you!
4 Best Oboe Brands 2023 to Consider
When you begin to look for your next oboe, this guide to the top brands can help you to find the best oboes for you. The reviews should guide you to your best model.
Read on to find out all you need to know about these brands before buying one of these models.
Yamaha
As with all musical instruments Yamaha offer a wide range of options for the player of the oboe.
Their manufacturing is always of good quality and they deliver for the best student oboe as well as the professional end of playing.
In the oboe world a Yamaha matches up to its competitors and in the range reviewed below there are slight variations to consider, where Yamaha have considered the various needs of an oboist and accommodated them accordingly.
Yamaha YOB 241 Student Oboe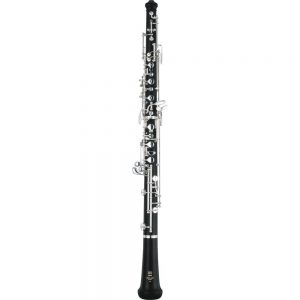 Click Here for Pricing, Pictures and Reviews on Amazon.com
Review: This design offers a simplistic oboe made from plastic. The model will suit the beginner.
Pros
Good sound quality.
Easier to play than professional instruments.
Cons
Would need upgrading.
Could damage easily.
Takeaway
This oboe would be great for a new oboist looking for their first model to get them started.
Yamaha YOB 441 Intermediate Oboe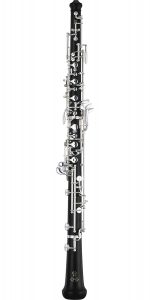 Click Here for Pricing, Pictures and Reviews on Amazon.com
Review: A step up from the student model this Yamaha oboe offers you an instrument to move forward from the early days of your playing. This oboe is made entirely of Grenadilla wood.
Pros
All wood model offers better resonance.
High quality intermediate oboe.
Conservatoire model.
Cons
Takeaway
This oboe is right for you if you are moving on as a beginner and want a quality instrument to do so with.
Yamaha Intermediate 441 with plastic insert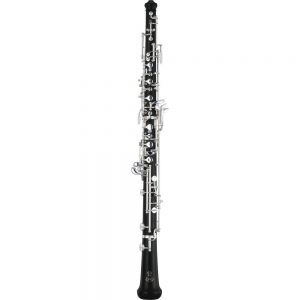 Click Here for Pricing, Pictures and Reviews on Amazon.com
Review: A slight modification on the model above this oboe offers a modification that produces a higher sound quality but is more durable.
The tone you will produce on this oboe will boost your playing on its journey to the professional oboist.
Pros
Lighter than full wood model.
Great tone and sound quality.
Best intermediate oboe.
Cons
Will need upgrading for the professional player.
Takeaway
This oboe would be the best choice for you if you have mastered the technique and wish to improve your sound quality to move onto solo work across the ensemble.
Buffet
One of the best intermediate oboe brands, Buffet is a clear market leader.
A historical brand rooted in good quality manufacturing, the oboes produced by Buffet are top of the range. The company prides itself on its dedication to manufacturing in only France and Germany.
The company was established in 1825 and develops apprentices to learn hands on building techniques of its musical instruments to ensure the customer receives incredible instruments.
Buying a Buffet oboe is a choice made for hand-made quality and assurance.
They deal only in making the best quality instruments by passing on their knowledge to their company-taught instrument makers. An impressive feat in this day and age.
Buffet Crampon 3613G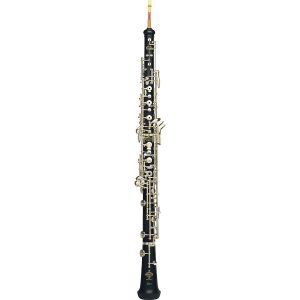 Click Here for Pricing, Pictures and Reviews on Amazon.com
Review: This impressive model is an eco-friendly oboe made from completely recycled wood.
The result of this is that the oboe is better suited to not faltering due to temperature changes and humidity. The tone produced from the oboe is beautiful and deep.
Pros
Eco-friendly model.
Beautiful tone.
No changes with temperature.
Cons
Takeaway
Great oboe for the conscientious player, who is looking for a professional model with a great tone.
Buffet BC405220 Intermediate Oboe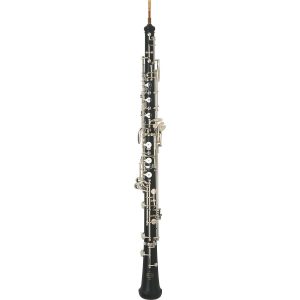 Click Here for Pricing, Pictures and Reviews on Amazon.com
Review: This intermediate oboe offers you high quality hand-made oboe that is highly reliable.
Pros
New bladder pads.
Deep tone.
Intermediate model.
Cons
Would need upgrading with proficiency.
Takeaway
Ideal oboe for a player moving into solo work towards the professional standard. This well-crafted design will offer you an incredible tone.
Jupiter
A modern company founded in 1979, Jupiter rely on creating more affordable ranges of instruments to suit students.
A Jupiter oboe is likely to be the best oboe for high school students to learn on and build their skills towards the professional level.
The brand has dedicated its work to providing quality musical instruments to many players of a range of different instruments. Their oboes are designed with the player in mind.
They draw upon to knowledge of professionals, teachers, students and beginners to improve the quality of their oboes and make decisions on what next for the manufacturing process.
Jupiter's products can assure the buyer they are receiving a durable and reliable oboe.
A brand choice that will reassure you every time you play.
Jupiter 355 Oboe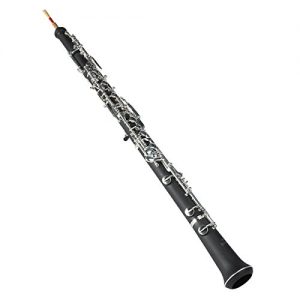 Click Here for Pricing, Pictures and Reviews on Amazon.com
Review: A great student model oboe for the needs of those just starting their oboe career. This oboe's resin-based wood-like body will allow a long lasting instrument to suit the needs of the beginner.
Pros
Durable.
Well-manufactured.
Can be upgraded with adaptations.
Cons
Relatively expensive for a student model.
Takeaway
This oboe would suit the needs of the intermediate or beginner oboist, who plans to play for a long time.
Jupiter JOB1000 Oboe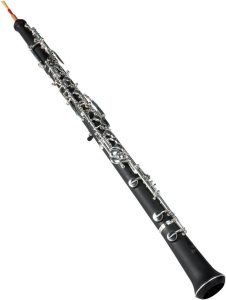 Click Here for Pricing, Pictures and Reviews on Amazon.com
Review: This student level oboe will offer the less proficient player a well-designed resin oboe that allows great tone and durability. The oboe itself boasts an affordable option for your next instrument choice.
Pros
Cons
Would need upgrading with proficiency.
Takeaway
This oboe would be a good choice for an affordable beginner option.
RS Berkeley
A newer company still, RS Berkley are innovative in producing instruments that suit all players' needs. The materials they use are sustainable and will last.
RS Berkeley pride themselves on the precision in their manufacturing and engineering to bring the best qualities for their instruments straight to the customers.
RS Berkeley utilize customers, educators, students and professionals to provide advice and feedback in their production of their oboes to ensure the needs of each player are met and the instruments are the best that they can be.
RS Berkeley OB400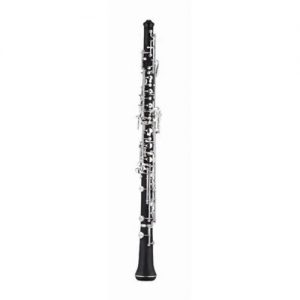 Click Here for Pricing, Pictures and Reviews on Amazon.com
Review: This ebonite-bodied oboe offers the player durability and good tonal quality. A student model with all the kit necessary to get you started.
Pros
Great package to get the beginner started.
Ebonite body makes the oboe durable.
Cons
Not as affordable as other beginner options.
Takeaway
A great oboe for the beginner in need of everything to get them started.
RS Berkeley T. Simmonet Grenadilla OB436

Click Here for Pricing, Pictures and Reviews on Amazon.com
Review: This professional oboe offers a feel, timbre and tone unlike another. A great option for an orchestral soloist, the granadilla wood body allows good projection.
The wood makes the instrument slightly heavier to hold but this is far outweighed by the impressive sound quality.
Pros
Granadilla wood aids projection.
Holds value for selling on.
Great for a soloist.
Cons
Heavier model.
More expensive model than most.
Takeaway
This oboe would be suited to the professional soloist looking to soar over the ensemble. The wooden body will aid the tone and projection quality for you.
And Finally…
When searching for your next purchase, think carefully about your performance needs before you decide.
Use this buying guide to help you decide the best oboe brands for you and select them from the reviews above to buy online.
Happy playing!