If you're shopping for a saxophone – whether you've never played or played for 10 years – you know that there are lots of options out there.
One of the most popular (and historic) saxophone manufacturers is one you've almost certainly heard on the radio, seen in a band, or run across in a music store – Selmer!
Selmer has been making saxophones for almost 100 years, and they manufacture instruments for every level of player – from a rank beginner to a seasoned professional.
Of course, this range of products can make finding just the right Selmer alto saxophone, tenor, or baritone saxophone difficult – and that's where we come in!
No matter what your level of experience, your budget, or your sax-playing aspirations, there is a Selmer saxophone that would work for you!
About Selmer Saxophones
The Selmer company was originally founded in Paris in 1885 as a manufacturer of woodwind reeds and mouthpieces.
Selmer introduced saxophones to their instrument lineup in 1922. Through the first half of the 20th century, Selmer further refined their saxophones both mechanically and acoustically, with the Model 22, Model 26, Model 28, and the revolutionary "Balanced Action" model, which was released in 1936.
In 1954, though, Selmer introduced the Mark VI range of saxophones.
This range of models featured sopranino, soprano, alto, tenor, baritone, and bass saxophones, with innovative key work and mechanical features as well as improved acoustics with a refined bow, bore, and neck tapers and designs.
The Mark VI range was incredibly popular among all sorts of professional saxophonists and is probably the most popular model of saxophone ever.
The Mark VI range was in production until 1974, until it was replaced by the Mark VII alto and tenor models (the other models were not part of the Mark VII range, and were still considered Mark VI models).
Mark VIIs never captured the popularity or mystique of the Mark VI range, and while there are some great Mark VII saxophones, in general, these didn't live up to the hype that the Mark VI began.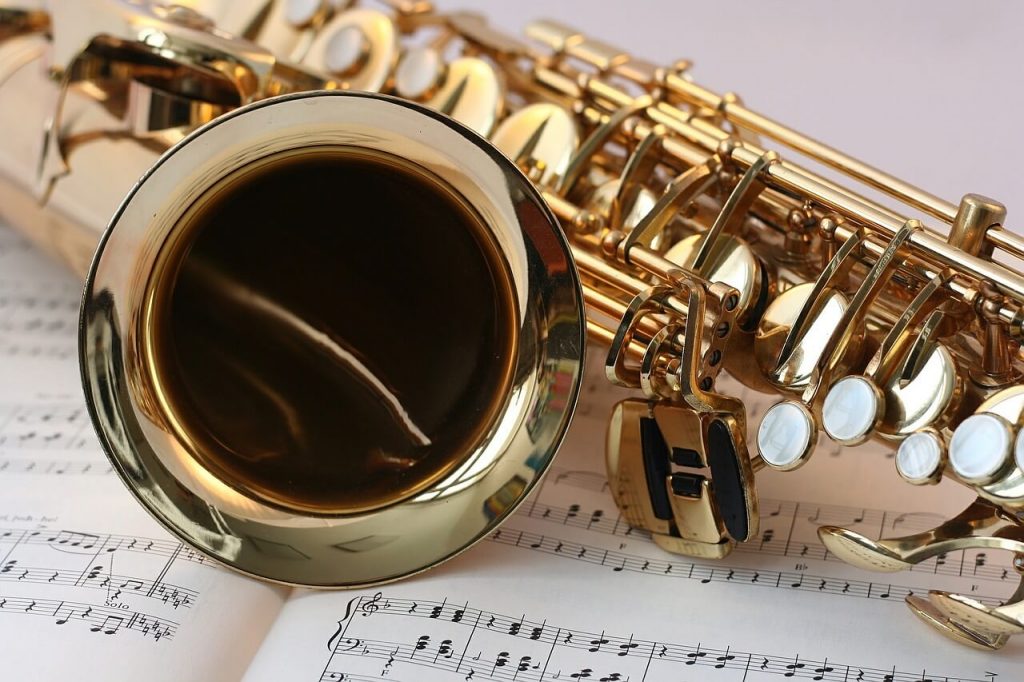 Selmer currently produces several different ranges of alto saxophones, tenor saxophones, and baritone saxophones.
One thing to be aware of – instruments labeled simply "Selmer" are generally assembled in America (although often the parts are manufactured in France), while those with the more ornate Henri Selmer Paris logo are made in Selmer's French factories.
Saxophone Buying Checklist
Before we get into the specific Selmer saxophone models, here are some of the considerations you should consider when shopping for any type of saxophone:
Budget
Decide on a budget before you start looking at instruments!
You should do research (either online or in-person) before you finalize your budget, but make sure you know your price range going in.
There's no reason to try out top-of-the-line Selmer Paris saxophones if your budget tops out at $500.
Rent vs. Buy
Part of determining your budget is figuring out whether you will be renting or buying your saxophone.
Generally, the only reason to rent an instrument is for a young, beginning student – if they don't stick with learning the saxophone then you haven't spent hundreds on a saxophone that will sit in the closet.
However, consider that when you're renting, all the money that you're paying to the rental company is lost – if you buy a saxophone, then you can recoup some (or all) of your money by selling it if a student quits (or needs to upgrade to a higher-quality instrument).
If you're buying an intermediate or professional saxophone, then there's no reason to consider renting.
These higher-quality saxophones generally hold value better than beginner instruments as well.
New vs. Used
While there is an aesthetic (and sometimes emotional) benefit to having a brand new, shiny, instrument, make sure you consider used instruments for all levels of players.
Often time you can find a used saxophone that is hundreds of dollars cheaper than a brand-new saxophone of the same model, and if the instrument is well-cared-for, there's no downside!
If you're looking at used instruments, make sure to take any potential saxes to a trustworthy technician for a thorough inspection before you agree on a final price.
Of course, if you're looking for certain horns (like a Mark VI) you have no choice but to consider a used sax, and these prices can be quite high since these instruments are collector's items.
If you're not a strong player, consider bringing one along – vintage horns occasionally have "duds", and you don't want to get stuck with one!
Material
Although there are lots of options, generally beginner saxophones are made with yellow brass bodies and a clear lacquer. Either brass or nickel-silver keys are common.
For more advanced saxophones, you can find sterling silver, bronze, or copper bells or bodies. You can also find silver or gold plate or colored lacquer as options on higher-end saxes.
While some players prefer unlacquered instruments, the lacquer does help to protect the body of the saxophone, and so it's recommended for younger students.
High-F or F# key
Although it's possible to play the high-F# without the F# key, if you plan to use this saxophone for more advanced literature it is important to make sure that you look for this feature.
This can help a beginner instrument last for years longer.
Saxophone Necks
Although most beginner saxophones are built durability in mind, it is possible to upgrade their sound by improving or replacing some components.
Some of the most obvious upgrades are the saxophone's neck, mouthpiece, and, of course, reed.
If you're looking for an upgrade but can't afford a new saxophone, try upgraded one (or all) of these components to see if they may help you breathe new life into your instrument.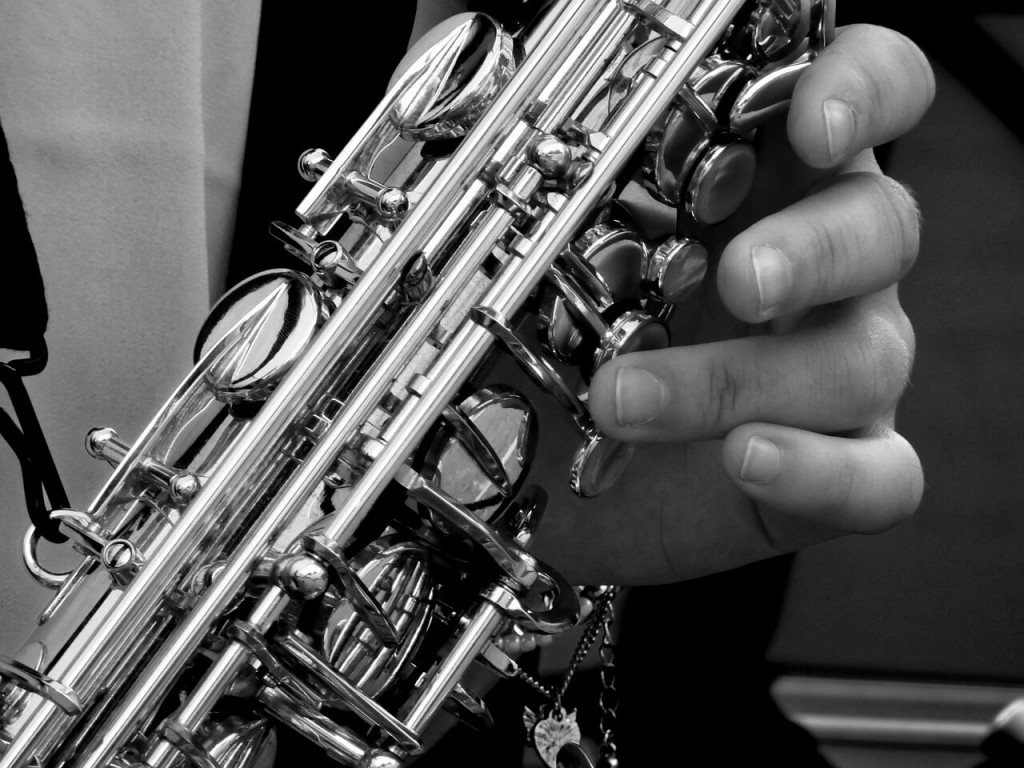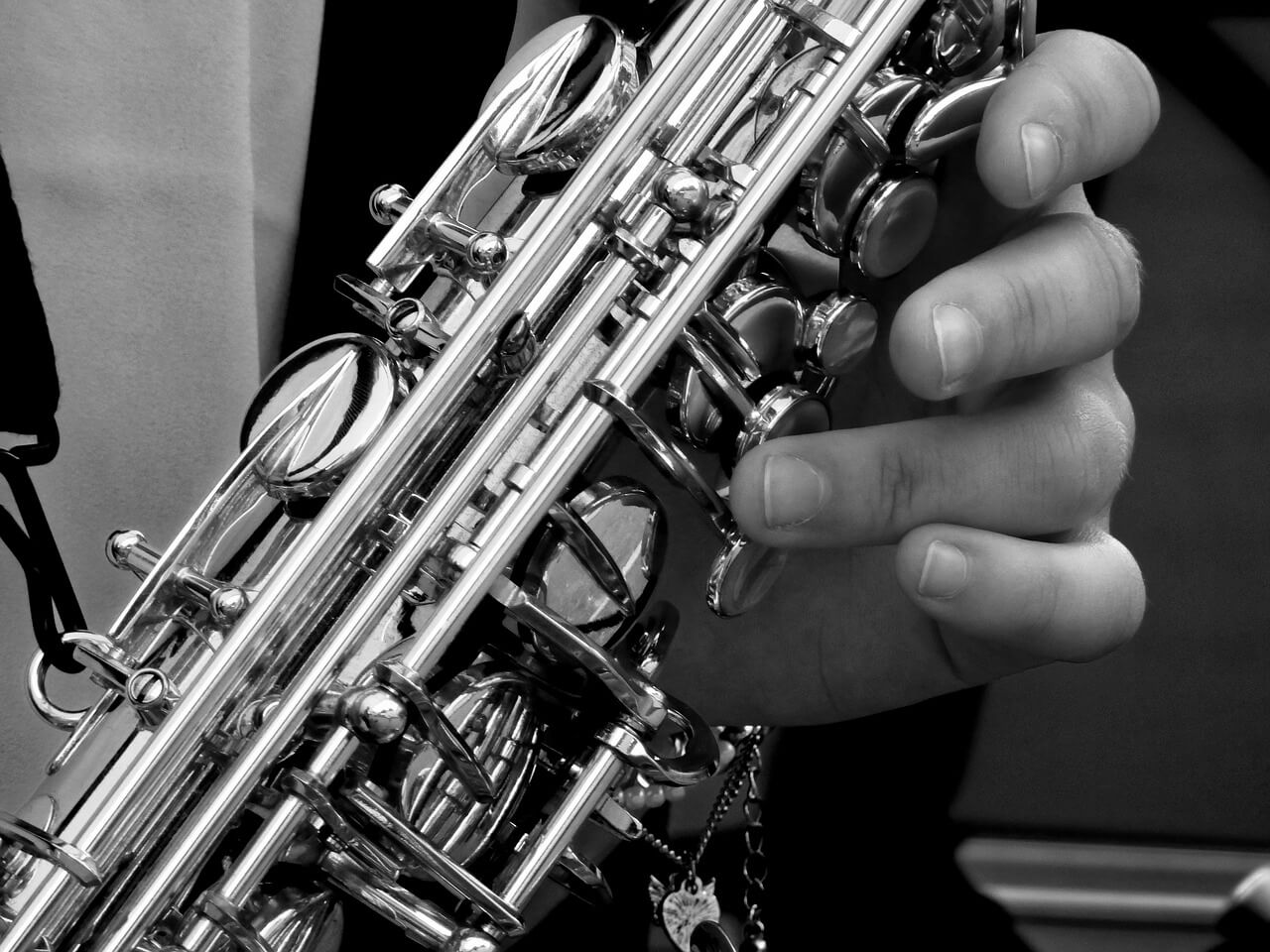 American Selmer Saxophone Models
There are two series of American-made Selmer models that are worth considering.
These saxophones encompass beginner to professional level instruments and offer a brighter and more commercial sound than the Paris-made Selmer saxophones.
AS500 Alto Saxophone, TS500 Tenor Saxophone, BS500 Baritone Saxophone
The 500-series of Selmer saxophones are designed for beginners, but they incorporate some of the acoustical and mechanical features of the more advanced Selmer saxophones.
An "L" at the end of a model means that it is lacquered, while an "S" means that it is silver plated.
| | | |
| --- | --- | --- |
| AS500 Alto Saxophone | TS500 Tenor Saxophone | BS500 Baritone Saxophone |
Pros: Advanced features like a high-F# key, a low Bb/C# pinky cluster linkage, and an adjustable right-hand thumb rest. Well-priced for the features and sturdy build quality.
Cons: May be a bit heavy for very young students, because of some of the above features.
Conclusion:
For beginning students in middle school or later, the 500-series is a great starter instrument that is easy to play, easy to maintain, and will last a long time!
La Voix II Series (Models SSS280, SAS280, STS280)
The La Voix II model saxophones are the professional-level instruments made in America. This range does not include a baritone saxophone but does include a soprano saxophone.
In addition to the advanced acoustical and refined mechanical construction, these instruments are also available in a variety of finishes, such as clear lacquer, black lacquer (B), copper lacquer (C), and silver lacquer (S).
A great pro-level horn for advanced players on a budget!
| | |
| --- | --- |
| SAS280 | STS280 Saxophone |
Pros: Lots of advanced features (mini-rib construction, rocking table mechanism, lots of adjusting screws, treated leather pads with metal resonators, etc.), Blue steel springs with a fast return feel, and a specially designed neck with only slight resistance.
Cons: While this is a high-quality instrument, it still does produce a brighter sound than the Selmer Paris horns. If you're looking for a darker, warmer sound, make sure to try a few different mouthpieces when you're considering this instrument.
Conclusion:
If you want a high-quality, professional Selmer saxophone but don't have the budget for the Paris-made instruments, the La Voix II instruments are worth a good, long look.
Henri Selmer Paris Saxophone Models
Like it says above, the Selmer company started in Paris, and many of its top-range instruments are still produced in France.
This included the legendary Mark VI saxophone line, and today there are two primary Paris-made saxophone lines to consider.
Super Action 80 Series II
(Model 50 Sopranino, Model 51 Soprano, Model 52 Alto, Model 54 Tenor, Model 55 Bari, Model 56 Bass)
Sometimes shortened to just "Series II", these are professional-level instruments and made to exceedingly exacting standards.
With a full range of saxophone models available (sopranino, soprano, alto, tenor, baritone, bass), these models have a warmth and flexibility that makes them easy to play and appropriate for just about any musical situation.
Model 54 Alto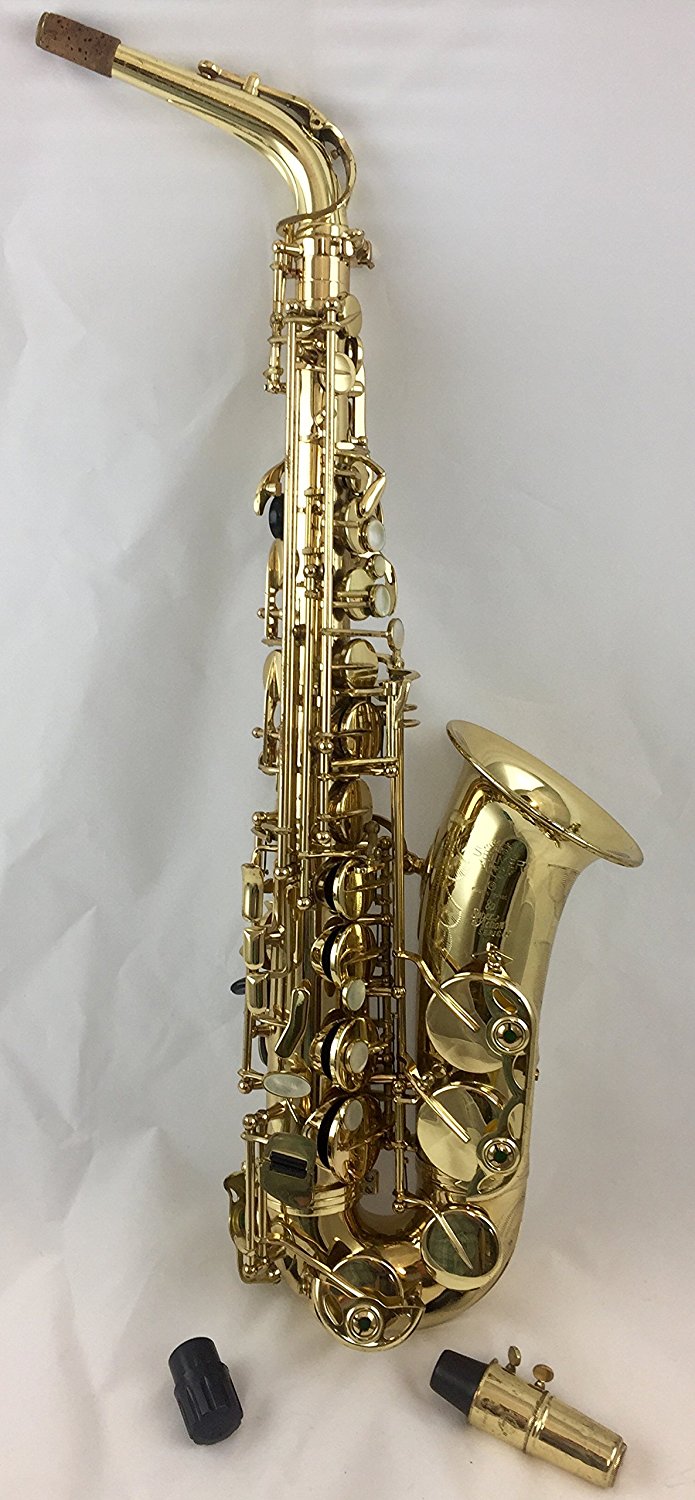 Click Here for Pricing, Pictures and Reviews on Amazon.com
Pros: Easy-to-play, with good intonation and a consistency throughout the registers. All the necessary keys are there, and these saxophones have the dark tone typical of the Selmer Paris saxophones.
Cons: Probably the main con of these saxophones is the price. While the darker sound might not fit every musical situation, with careful mouthpiece selection a brighter sound is easily obtainable.
Conclusion:
If you have the budget and want the classical Selmer "warmth", the Series II saxophones are the easiest way to get it!
Reference Series
These models are designed after legendary Selmer Paris models of the past, but with modern improvements in acoustics and key mechanism.
The Reference 36 (tenor saxophone) models are modeled after the "Super Balanced Action" models (introduced in 1936), while the Reference 54 (alto and tenor saxophone) models are modeled after the legendary Mark VI saxophone (introduced in 1954).
| | | |
| --- | --- | --- |
| Selmer Paris Reference 36 Tenor Saxophone | Selmer Paris Reference 54 Alto Saxophone | Selmer Paris Reference 54 Tenor Saxophone |
These are top-of-the-line saxophones from Selmer, as their craftsmanship, sound, and price demonstrate.
Pros: Excellent instruments for a discriminating player. These alto and tenors are highly sought after.
Cons: Sometimes getting your hands on one of these horns is tricky, since demand is often greater than the supply.
Conclusion:
If you want the best, these saxophones are where you should look – but make sure to bring your checkbook!
Conclusion
Since Selmer has been in the saxophone business for almost 100 years, it's no surprise that they offer excellent professional-level instruments, but even if you're just starting on your saxophone journey, they may have an instrument for you!